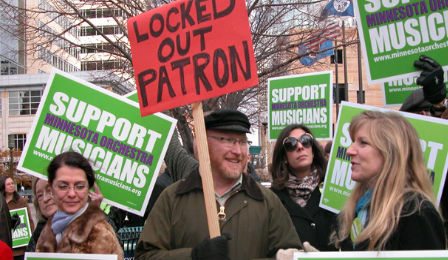 The acrimonious 15-month stand off between the Minnesota Orchestra and its management has today ended – with a new 3 year contract agreed upon.
It's believed the new contract will bring the Minnesota Orchestra back to the stage as early as next month.
The new contract is believed to have cut the average first year orchestral salary from $135,000 to $114,000 - and will require all musicians to now pay significantly more for health care.
The board and union began negotiations in April 2013, with the orchestra locked out in October 2013 after rejecting a proposal that would have cut some orchestral salaries by as much as 40 percent.
The entire 2012-2013 season was eventually cancelled, in addition to the first 5 months of the current season – the longest work stoppage in history for any major American orchestra.