Netherlands Symphony to Erase Chief Conductor Position to Save Cash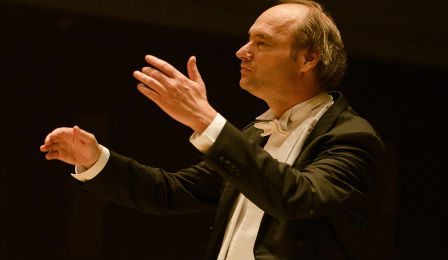 The Netherlands Symphony Orchestra has today announced Chief Conductor, Jan Willem de Vriend will step down at the conclusion of the 2015/16 season - due to the financial contractions facing the ensemble.
Maestro de Vriend, 53 has served the role since 2006.
"We are very grateful to Jan Willem de Vriend for his dedication over the past 10 years," Orchestra Director, Bart Mejil has said, "… our current financial situation, however, unfortunately calls for our reconsideration for our need for a Chief Conductor."
"My career has been consistently developing rapidly both in the Netherlands and abroad, and I look back with great feelings towards my time with the Netherlands Symphony and our many years of co-operation," Maestro de Vriend has said.
It is understood Guest Conductors will lead the programmes until a permanent solution is sort.