New David Geffen Hall to Open in October 2022
The New York Philharmonic will soon be returning to its home space of David Geffen Hall, which has been revitalized and rebuilt to improve the concert-going experience. The project's organizers hope that the hall's opening date, which has been set in October, will be judiciously timed to help revitalize the city as it recovers from several years of pandemic stresses.
The entire Geffen Hall precinct has also been revamped, with tens of thousands of square feet being allocated to new public spaces that will host arts events that serve the community. Despite all of these changes, the architects have managed to retain the hall's iconic exterior.
The public can now view newly-released renderings of what the concert hall will look like when completed. The spaces have been designed by Tod Williams Billie Tsien Architects, with some animations of the new theater by Diamond Schmitt Architects also being made available.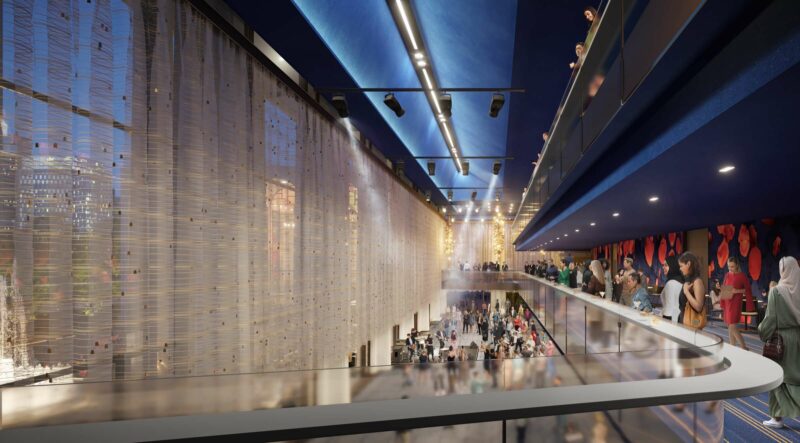 "I am thrilled to be at the new David Geffen Hall to show the world that New York City is back," said New York City Mayor Eric Adams. "The New York Philharmonic has brought New Yorkers together through art for decades, and I can't wait to open these doors to the public. This new facility will truly be a cultural home for all New Yorkers — offering tens of thousands of feet of public space, even if you aren't catching a show."
"On behalf of our board and my Co-Chairman Oscar Tang, we are looking forward to returning to our reimagined home," said Peter W. May, Co-Chairman of the Board of the New York Philharmonic.
"Our journey has been a long one, but the result will be well worth the wait. The warmth and beauty of the new hall and the design and flexibility of the new spaces will allow the NY Phil to play a major part in the rebirth of New York. We're deeply grateful to all the contributors and partners who have made this possible," May added.