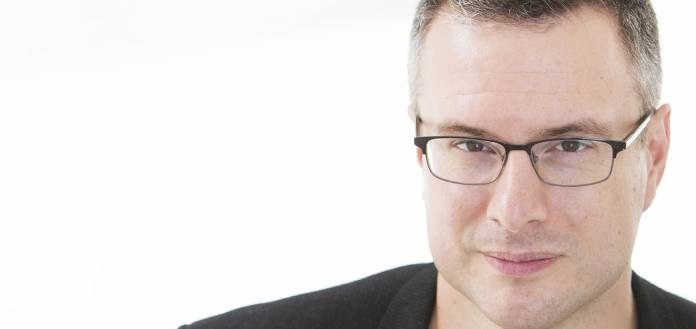 The London-based Marmen Quartet performing Canadian-Finnish composer Matthew Whittall's newly-premiered 'Bright Ferment' for String Quartet.
The new 9 minute work was commissioned by the 2019 Banff International String Quartet Competition.
"If I'm being honest, the title, 'Bright Ferment,' surfaced during a rather drunken brainstorming session with a composer friend …" Matthew has told The Violin Channel.
"Normally my work takes a lot of extramusical inspiration, frequently from the natural world … but this piece is unusual in that it's completely abstract and quite technical, what I call 'musicky' music as opposed to the more aurally imagistic, nature-derived ideas I usually work with…" he has said.
"I wanted to write a numbered String Quartet – despite also giving it a title – one that had all the qualities of lyricism, rhythmic energy, transformation and epic journey that one tends to expect from a classical string quartet – but contained within a small space of nine minutes …"
"The idea of fermentation did provide a loose structure, as the seemingly disparate ingredients are allowed to interact, clash and recombine quite violently until they become completely broken down, and finally come together into a harmonious whole at the end …"
"What I always hope listeners will take away from performances of my works: engagement, delight, feeling intellectually and emotionally stimulated, a sense of having been part of a reciprocal communicative act."
MARMEN STRING QUARTET | MATTHEW WHITTHALL | 'BRIGHT FERMENT' FOR STRING QUARTET | 2019 BANFF INTERNATIONAL STRING QUARTET COMPETITION
Comments
comments