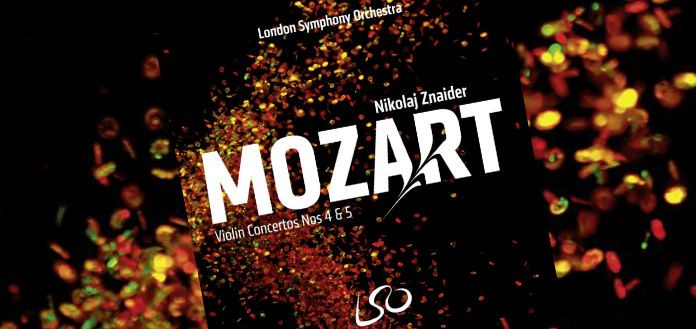 The London Symphony Orchestra's LSO Live label has this week announced the CD release of 'Mozart: Violin Concertos Nos. 4 & 5'.
The first of two discs to explore all five Mozart violin concertos, the new album features Danish-Israeli violinist Nikolaj Znaider leading the London Symphony Orchestra in Mozart's Violin Concerto No. 4 in D Major and No. 5 in A Major.
"For me, Mozart is the greatest composer ... because he was able to express everything that Mahler was able to express in one hour and twenty minutes, that Wagner could do in five hours and Bruckner in seventy-two minutes … but in twenty-three to twenty-four minutes ..." Nikolaj has said.
"Mozart could express the yearning and the desire and the pain of human existence … and yet it felt so easy," he has said.
Track previews available now on Amazon and iTunes: