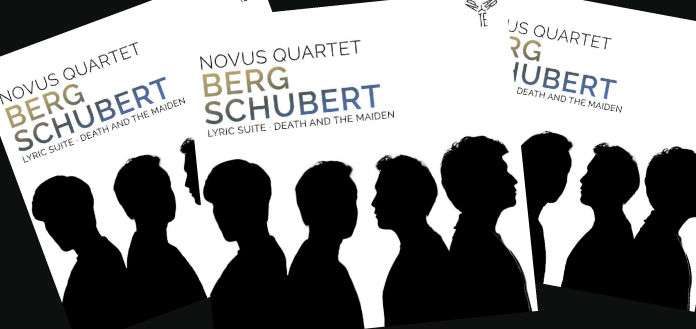 Aparté Records has this month announced the release of the German-based Novus String Quartet's new album: Berg Schubert.
Comprising violinists Jaeyoung Kim and Young-Uk Kim, violist Kyuhyun Kim and cellist Woongwhee Moon, the disc features Alban Berg's Lyric Suite for String Quartet - coupled with Schubert's Death and the Maiden String Quartet No. 14 in D Minor.
''Both of these works are very heavy and very dark ... and both related to death and darkness ..." 1st violinist Jaeyoung Kim has told The Violin Channel.
"Our hope is listeners will be able to hear deep inside the composers ... to a very personal level ...and into their dark emotions and secrets," he has said.