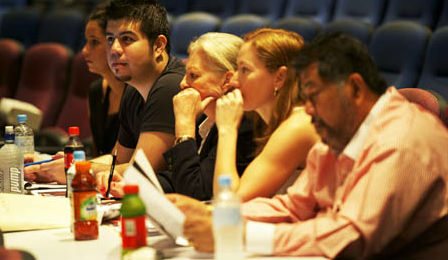 A new crowd-funded scholarship initiative has been launched to aid string players with the onerous travel costs associated with attending orchestral auditions.
Auditiontrail.org, created by 23 year old Lynn University Conservatory graduate Miguel Sonnak, will seek public donations - and then invite musicians to apply for scholarships of up to US$500 to be used towards audition plane tickets and travel expenses within the United States.
'They're going from Boca Raton to San Francisco to New York … and these plane tickets are expensive,' Miguel told The Aspen Times, "….people sometimes don't know anyone in that city and they need a hotel room for two nights."
The site, launched just this week, currently funnels all donations directly towards bursaries, with all operational expenses at this stage covered by the creator.