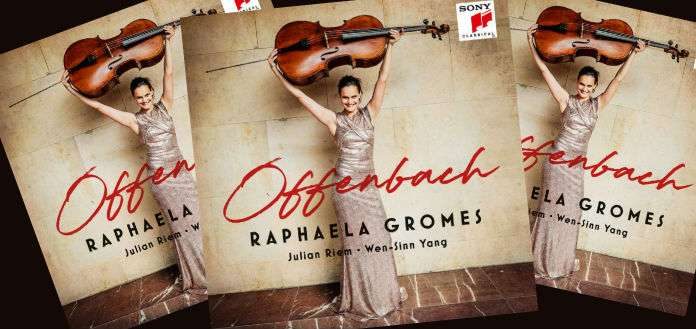 Sony Classical has this month announced the release of German cellist Raphaela Gromes' new CD: Offenbach.
Recorded with pianist Julian Riem and cellist Wen-Sinn Yang, the disc features Offenbach's Danse bohémienne, Deux âmes au ciel, Introduction et Valse melancolique, Reverie au bord de la mer, La course en traineau, Duo for 2 Cellos, Les Larmes de Jacqueline, Tarantelle - and Barcarolle from Les Contes d'Hoffmann.
''My inspiration was Offenbach's work for cello itself - which covers a great variety of virtuoso pieces, deep sentiments and humorous aspects ..." Raphaela has told The Violin Channel.
"Offenbach's 200th birthday was a great opportunity to record some of these pieces and make them available ... some of them even for the first time ever ..." the 28-year-old virtuoso has said.
''I wish to share my fascination and love of Offenbach's music, those unique and deeply touching melodies and the captivating joy."