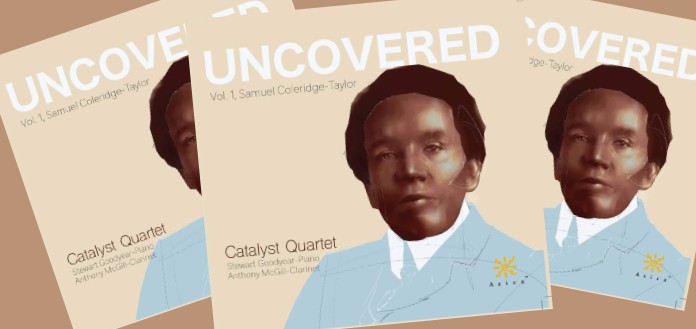 The Catalyst Quartet announced the release of their new album entitled "UNCOVERED — Vol. 1: Samuel Coleridge-Taylor." The Grammy Award-winning ensemble was founded by the internationally acclaimed Sphinx Organization in 2010.
"We found inspiration for UNCOVERED from hearing the works of historically important black composers over numerous summers during our residency at the Sphinx Performance Academy at Curtis," violinist Abi Fayette told The Violin Channel.
"In 2018, we heard Samuel Coleridge-Taylor's Fantasiestücke, which gave us the inspiration to develop UNCOVERED into a project. Our exploration of Samuel Coleridge-Taylor's music led us to discover other incredible works by black composers that have been sidelined because of their race and/or genders, such as Florence B. Price, Coleridge-Taylor Perkinson, and George Walker, along with others, that will be the focus of future UNCOVERED albums.
"We connected strongly with Samuel Coleridge-Taylor's distinct, yet familiar, romantic compositional style and because he composed both a clarinet and piano quintet, allowing us to invite guest artists to join us on the album, we decided to launch UNCOVERED with Samuel Coleridge-Taylor as volume 1.
"Samuel Coleridge-Taylor's music is inspired, unique, beautiful, and thought-provoking and deserves a place in the canon repertoire. We hope that by releasing this album, as well as future UNCOVERED albums, artists and listeners alike will become familiar with this music and these composers will become more prevalent."