Menuhin Competition Richmond 2021 To Go Virtual
To be streamed on The Violin Channel, the competition will now take place virtually from May 14-23, 2021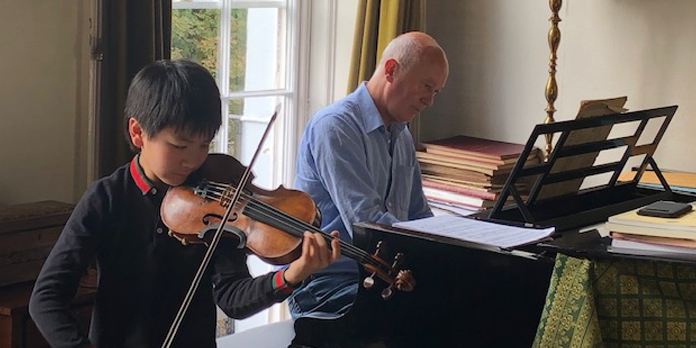 Originally planned for May of 2020, the event was postponed due to the COVID-19 pandemic.
Cohosted by the City of Richmond, Richmond Symphony, University of Richmond, Virginia Commonwealth University, the new virtual competition will be produced, streamed, and televised by VPM, Virginia's home for public media.
Competitors will submit "one take," non-edited video files of their performances for judging. The required repertoire was adjusted to account for the lack of orchestra, chamber ensemble, or even piano accompaniment.
The jury is comprised of violinist Pamela Frank (Chair), violinist and conductor Joji Hattori (Vice-Chair), violinist and entrepreneur Aaron Dworkin, pianist Piers Lane, violinists Soyoung Yoon, VC Artists Noah Bendix-Balgley and Angelo Xiang Yu, violinist, conductor, and educator Alf Richard Kraggerud and conductor and Music Director of the Richmond Symphony, Valentina Peleggi.
The event will feature guest performances from the Sphinx Virtuosi, Mark & Maggie O'Connor, joint winners of the Junior 1st Prize from 2018 Chloe Chua and Christian Li, and violinist and juror Angelo Xiang Yu.
"When we postponed the event last March, we never imagined that we wouldn't be able to bring the Competition to Richmond a year later," said Gordon Back, Artistic Director of the Menuhin Competition. "We made the difficult decision to hold the Competition virtually because the COVID pandemic would have made it impossible for us all to travel to Richmond from so many different parts of the world. We are determined to celebrate these incredibly talented young people and to provide as much of the 'Menuhin experience' for them as we possibly can."