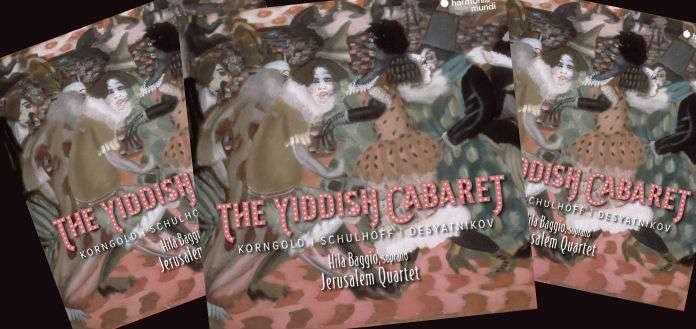 Harmonia Mundi Records has this week announced the release of the Jerusalem Quartet's new album: The Yiddish Cabaret.
Recorded with soprano Hila Baggio, the disc features Erich Wolfgang Korngold's String Quartet No. 2 Op. 26, Erwin Schulhoff's (1894-1942) Five Pieces for String Quartet - and Leonid Desyatnikov's (b. 1955) Yiddish - 5 Songs for Voice and String Quartet.
''We wanted to take a fresh look at the story of the incredibly rich and diverse Jewish cultural world that existed in central Europe before World War II ..." Jerusalem Quartet violist Ori Kam has told The Violin Channel.
"While the common narrative ends with the Holocaust, we set out to tell the story of how the the survivors and those who escaped carried their culture with them and influenced much of western culture today from Hollywood, to Broadway, to pop music ..." he has said.
''The three pieces in the album are enjoyable to listen to without the background of the greater story they tell."