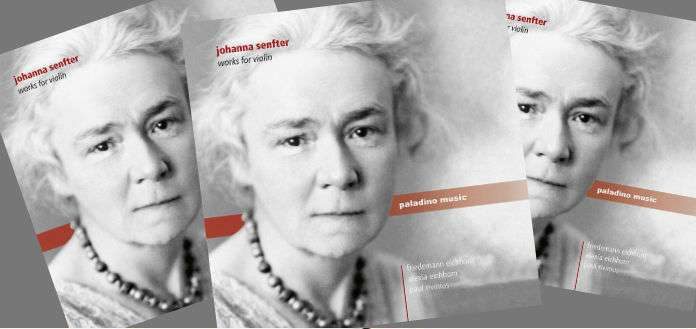 Paladino Music has announced the release of German violinist Friedemann Eichhorn's new album: 'Johanna Senfter : Works for Violin'.
Recorded with pianist Paul Ravinius and violinist Alexia Eichhorn, the disc features the premiere recording of German composer Johanna Senfter's (1789 - 1961) Violin Sonata in G Minor op. 32 and Violin Sonata in A Minor op. 26 - plus Suites for Two Violins op. 91/1 & 2.
"Johanna Senfter was a late-Romantic female composer and a student in Leipzig of composer Max Reger ... and she wrote a number of really exceptional works for the violin ... " Friedemann has told The Violin Channel.
"These works had never been even published before, so part of the project was for me to co-edit the sheet music with Schott Music - plus recorded them for the first ever time ..." he has said.
"I hope that people will enjoy Johanna Senfters works as much as I have ... her sonatas are fantastic works ... and the Suites for 2 Violins wonderful additions to our rather small repertoire we have for 2 solo violins."