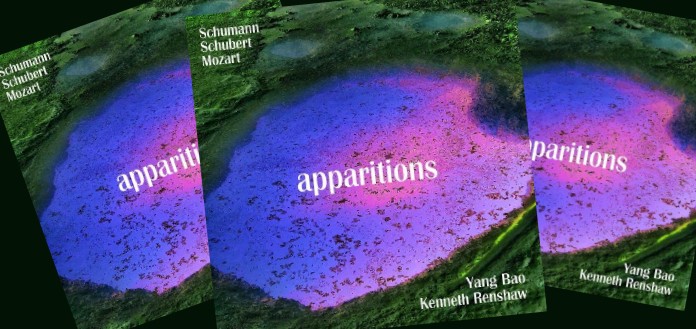 "The three pieces of music we chose for this album were written a couple centuries ago, in a very different world from our current one," Kenneth Renshaw told The Violin Channel.
"Yet in playing them, we felt a deeply personal connection to the sense of struggle, reckoning with the forces of light and dark within ourselves, and search for cathartic expression that each composer was seeking to convey, independent from any time or place.
"For this reason, we feel these pieces are some of the most meaningful and emotionally complex works written for the violin and piano, and we hope that from this album our listeners can experience their beauty in that sense, as we do."
To listen to and purchase the album, click here.
Born and raised in San Francisco, violinist Kenneth Renshaw came to international attention in 2012 after winning First Prize at the Yehudi Menuhin International Violin Competition in Beijing.
He was also a prize winner in the Queen Elisabeth International Violin Competition of Belgium, and the First Prize recipient of the inaugural Manhattan International Concert Artists Competition. Increasingly passionate about teaching, Kenneth currently serves as Teaching Assistant to violinist Itzhak Perlman and Li Lin at the Juilliard School.
Yang Bao is a cross-disciplinary artist and pianist based in New York, classically trained in piano performance at The Juilliard School and New England Conservatory. Bao's multi-media works are inspired by classical music and post-human minimalist, creating an experiential "synthesis of the arts."