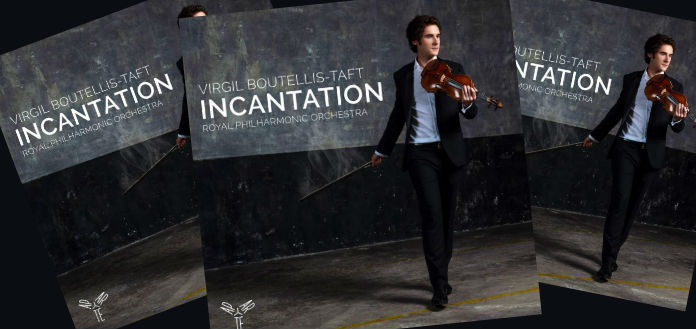 Aparté Records has this month announced the release of French violinist Virgil Boutellis-Taft's new album: 'Incantation'.
Recorded with conductor Jac van Steen and the Royal Philharmonic Orchestra, the disc features Bruch's 'Kol Nidrei' , Vitali's 'Chaconne', Saint-Saëns' 'Danse Macabre', Tchaikovsky's 'Sérénade Mélancolique', Bloch's 'Nigun', Chausson's 'Poème' and Umebayashi's 'Yumeji's Theme'.
"These works have long inspired me and what's interesting is to bring them together and make them speak to each other ..." Virgil has told The Violin Channel.
"Highly charged emotionally, they are dear to me, and the title 'Incantation' pays tribute to their incantatory power, through their fascinating melodic beauty, their obstinate rhythm, their spiritual ambition ..." he has said.
"If an incantation is an irrational action to enchant the senses, the heart and the spirit, so be it! ... I hope to make my listeners shiver and be transcended through sharing captivating music, to succeed in touching the depths of each one, the imaginary, the reverie and the inexpressible.'