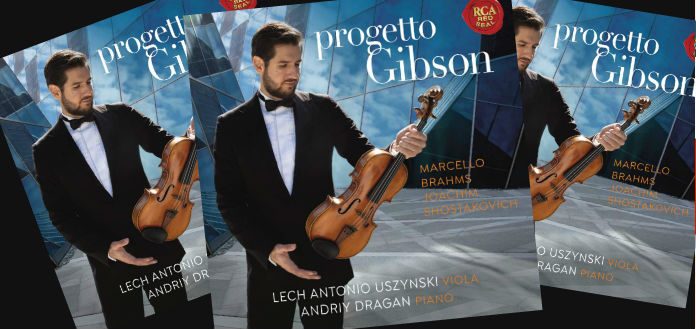 RCA Records has this month announced the release of Swiss violist, Lech Antonio Uszynski's new album: 'Progetto Gibson'.
Recorded with pianist Andriy Dragan, the disc features Benedetto Marcello's (1686-1739) Cello Sonata No. 6 in G Major, Brahms' Viola Sonata No. 2 in E-Flat Major, Joachim's 'Hebrew Melodies' - and Shostakovich's Viola Sonata Op. 147.
''My inspiration for choosing this specific repertoire was the last viola made by Antonio Stradivari - which I played on this recording ... three of the compositions are connected historically to this rare instrument ...'' Lech has told The Violin Channel.
''I want the listener not only to experience the special sound world of this instrument, but also to discover the incredible repertoire that exists for viola ... especially the Sonata by Shostakovich which was the last piece that Shostakovich ever completed - and here it is performed on the last viola that Stradivari ever made ..." he has said.
"The result is a testament to two great masters.''