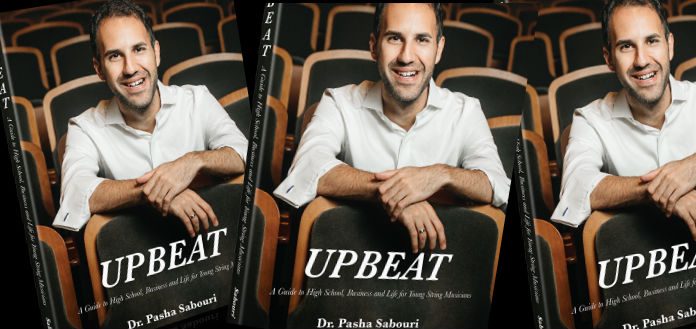 Black Violin has announced the release of 'Upbeat: A Guide to High School, Business and Life for Young String Musicians' – a practical career advice book for young string players by American violinist and music educator, Dr Pasha Sabouri.
The 157-page book provides practical advice for young musicians - including a guide for selecting the right music school, steps for auditioning and on how to make money playing during college, how to create a musicians' resume - and real-world advice for managing a career and finances after college.
"As a violinist growing up in a non musical family, we weren't aware of all of the steps necessary in becoming a successful musician ..." Dr Sabouri has told The Violin Channel.
"I wanted to give students and parents a guide to not only help them prepare for auditions and their careers, but also to guide and navigate them through the many steps that have helped me ... and the many things that I wish I had known about sooner," he has said.
"I hope readers will take away a comprehensive understanding of all of the different possibilities that there are in a music career ... and what steps that they can take to help them achieve their goals."
Sample chapters available now on Amazon: