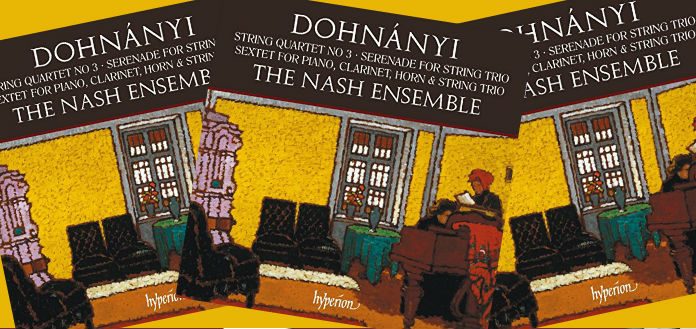 Hyperion Records has this month announced the release of the London-based Nash Ensemble's new album: Dohnányi: String Quartet, Serenade & Sextet.
The disc features Hungarian composer Ernst von Dohnányi's String Quartet No. 3, Serenade for String Trio in C – and Serenade for Sextet.
"The repertoire of mixed wind, strings and piano suits the line-up of the Nash …" ensemble violinist Stephanie Gonley has told The Violin Channel.
"We have played Dohnanyi's music in concert often and found it to be written with great craftsmanship … it is melodious and it shows, as in the last movement of the Sextet, that he had a wonderful sense of humour … " she has said.
"He was writing romantic music well into the 1930's … and perhaps is the reason he went out of favour a little … we were delighted that Hyperion gave us the opportunity to record this joyous music."
Track previews available now on Amazon and iTunes: