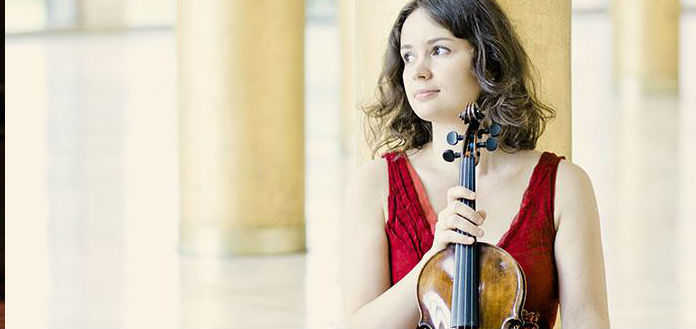 Moldovan-Austrian violinist Patricia Kopatchinskaja has been announced as 1 of 4 recipients of the 2016 Canton of Bern prizes - valued at US $15,000.
Honoured by the west-central Swiss region of Canton of Bern for outstanding musical accomplishment in the region, this year's other prize recipients include Swiss composer Christian Henking, jazz singer Andreas Schaerer - and architect, performer and musician Christoph Hess.
A graduate of the Vienna University of Music and former 1st prize winner at the Henryk Szeryng International Violin Competition, Patricia performs regularly with many of the world's leading orchestras including the Berlin and Vienna Philharmonics, Saint Paul Chamber Orchestra and the Australian Chamber Orchestra.
"I am grateful to be receiving one of the four 2016 music awards of the Canton of Bern …" the 39 year old has posted on her facebook fanpage.
"I am thinking of how best to invest the prize money in an artistic project for the people in this canton …" she has indicated.
The prizes will be awarded at a ceremony in the Dampfzentrale, Bern in November.