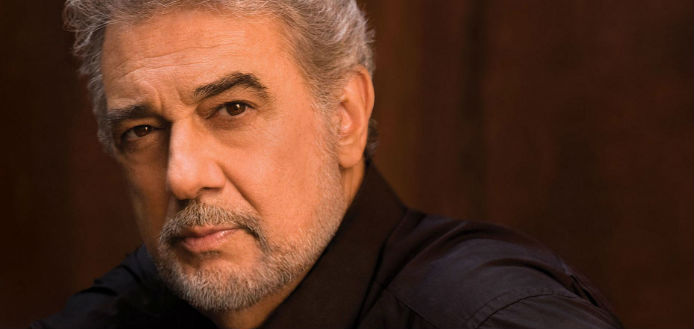 The Philadelphia Orchestra has today withdrawn all upcoming invitations to opera singer and conductor Plácido Domingo - following the publishing of allegations today that the opera star subjected nine woman to unwanted sexual advances whilst head of the Los Angeles Opera in the 1980's and 1990's.
The Associated Press' extensive investigation, involved interviews with more than 30 singers, dancers, orchestral musicians and backstage staff, who all said that they had personally witnessed inappropriate sexual behavior by the Spanish operatic giant.
The nine women, eight who have remained anonymous, have said the now 78-year-old has long been known to offer jobs to get women into sexual relationships – and would punish those professionally who refused his advances.
"The Philadelphia Orchestra Association has withdrawn its invitation to Plácido Domingo to appear as part of its Opening Night concert on September 18, 2019 …" the orchestra has today said in a statement.
"We are committed to providing a safe, supportive, respectful, and appropriate environment for the Orchestra and staff, for collaborating artists and composers, and for our audiences and communities."
San Francisco Opera has also announced today it has cancelled Plácido Domingo's October 6th engagement with the company.
"The allegations from these unnamed individuals dating back as many as thirty years are deeply troubling, and as presented, inaccurate …" Plácido Domingo has today said.
"People who know me or who have worked with me know that I am not someone who would intentionally harm, offend, or embarrass anyone," he has said.
"We take accusations of sexual harassment and abuse of power with extreme seriousness ... we will await the results of the investigation into Plácido Domingo's behavior as head of the Los Angeles Opera before making any final decisions about Mr. Domingo's ultimate future at the Met ..." New York's Metropolitan Opera has today said in a statement.
"We believe all employees and artists should be treated respectfully and feel safe and secure within their work environment ... LA Opera has robust human resources policies and procedures in place ... in accordance with the policies, LA Opera will engage outside counsel to investigate the concerning allegations about Plácido Domingo," the Los Angeles Opera has today said.