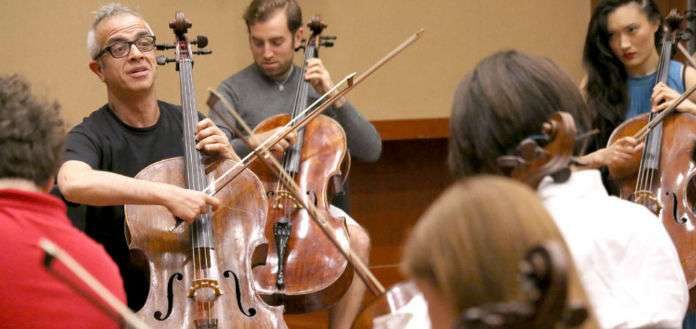 The University of Southern California has today announced the cancellation of the 2020 Piatigorsky International Cello Festival - scheduled to take place from the 13th to the 22nd of March in Los Angeles.
"The University made the decision as a precaution due to the uncertainty around the COVID-19 virus and its impact on large scale events and gatherings as well as the travel disruption our artists and participants may experience …" the event's organizers have today said. 
"We are heartbroken about the cancellation of this unique celebration of music, held every four years in Los Angeles … the Festival's 42 meticulously planned events were to be the culmination of three years of planning, collaboration and visionary programming," they have said.
"We want to thank everyone who has worked so hard to create this extraordinary festival … from the musicians here in Los Angeles to those who were set to travel the world to be here, to our remarkably supportive sponsors, and to the dozens of USC staff members who have attended to every detail in order to provide all of us with an extraordinary, seamless experience …" Festival Artistic Director Ralph Kirshbaum has today said.
"If any reassurance of the warmth, affection and generosity of spirit of my beloved colleagues in the cello world was needed, the events of the past 24 hours have amply provided it … the unanimity of their concern, compassion and encouragement has been overwhelming," he has said.
Four LA Philharmonic concerts at Walt Disney Concert Hall, which were included as part of the festival, will go ahead as planned, event organizers have today confirmed.