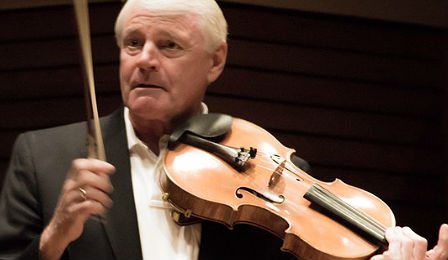 Cleveland Orchestra principal violist, Robert Vernon has announced his plans to step down at the conclusion of the 2015/2016 season - after more than 40 years in the chair.
It is estimated he has performed more than 5,000 concerts with the orchestra, given more than 120 solo performances, made in excess of 300 recordings and been on an estimated 110 orchestral tours.
Vernon, 66 has indicated he will remain on faculty, as Head of the Viola department at the Cleveland Institute of Music and will continue his duties as an instructor at the Juilliard School.
"My identity is tied up with the Cleveland Orchestra – playing here has been a privilege beyond anything I ever expected," Vernon has said in a statement.
The orchestra will present him with the title of Principal Emeritus.