San Diego Symphony Announces Major $125 Million Renovation Project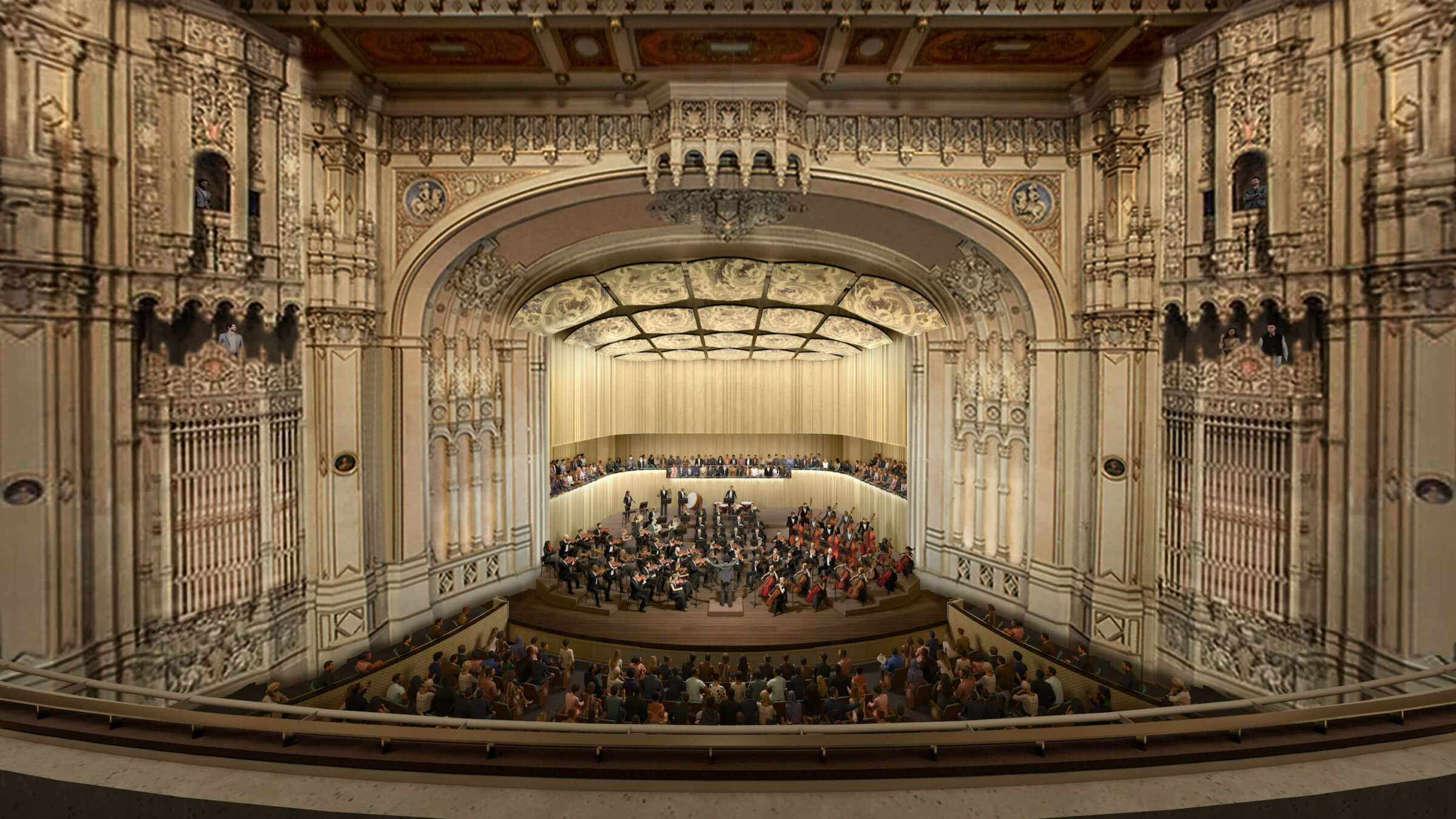 (Photo courtesy: San Diego Symphony)
With an expected completion date slated for the fall of 2023, demolition works have already started on San Diego's Jacobs Music Center. This project this the second major renovation since the building's inauguration as a Fox Theater in 1929.
Designed by architect HGA in collaboration with acoustician Akustiks and theater planners Schuler Shook, the renovation will include the transformation of Copley Symphony Hall at Jacobs Music Center. It will see the reconfiguration of the stage, the addition of a choral terrace behind the orchestra, new finishes and seating, state-of-the-art lighting, sound, and video equipment, and superior acoustics for both performers and audiences.
While the project will also include the modernization and expansion of support spaces for musicians and the enhancement of audience amenities throughout Jacobs Music Center, its current 2,248 seat capacity fall to 1,831.
"This is a reinvestment into the downtown area and a statement that we will have two world-class venues for its residents, audiences and visitors to our city," said Martha Gilmer,  CEO of San Diego Symphony. "After half a dozen years of careful study and planning, we knew this was the moment to take on this important venture. This vital project will preserve and celebrate the extraordinary legacy and architecture of our beloved home, while adding critical new infrastructure and features and enhanced acoustics, which will do so much to serve our musicians, our audiences, and the entire community of San Diego."
"We curved it more to create a more engaged relationship relative to the stage and engagement to musicians on stage," commented John Frane, senior principal at architectural firm HGA. Rafael Payare, musical director of the San Diego Symphony, added: "The city of San Diego is going to be very proud but the whole world will be looking very closely at this amazing, fantastic city."
The project's initial inspiration was the success seen at Rady Shell at Jacobs Park, the outdoor venue which boosted business in the downtown area. A 2020 study from the San Diego Regional Economic Development Corporation showed that creative and arts industries bring billions of dollars and a large influx of jobs to the region. In total, $710 million in revenue was earned by both the Visual and Performing Arts and Music combined.
Due to the current renovation project, the orchestra will perform at other venues across the county. For more information regarding these venues, visit here.