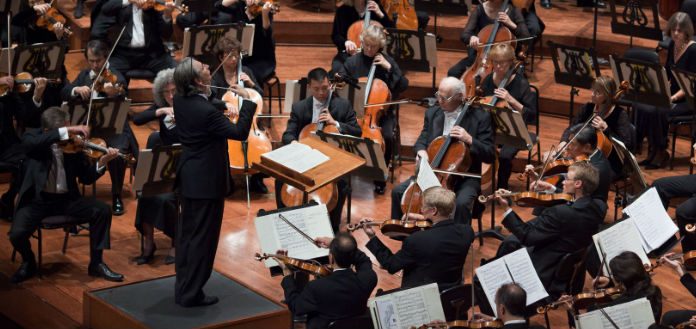 The San Francisco Symphony has today announced they are set to cancel a series of upcoming performances in North Carolina - as a public stance against the state's anti-LGBT discriminatory 'House Bill 2' law.
The controversial North Carolina Public Facilities Privacy and Security Act, passed in March of this year, has made provisions to ban the transgender community from using the bathroom of the gender that matches their identity.
Itzhak Perlman, Bruce Springsteen, Pearl Jam, Cirque du Soleil, Ringo Starr, Mumford and Sons, Lionsgate and composer Stephen Schwartz have all, to date, publicly stated they will not perform in the the state of North Carolina until the legislation is reversed.
The orchestra wants to honour their role as cultural ambassadors who uphold the values of San Francisco, an orchestral spokesperson has said.
The April 5th and 6th performances were to feature music by John Cage, Bartok and Mahler.
Earlier this week, American conductor Joshua Weilerstein announced he would donate his entire fee from a recent series of performances with the North Carolina Symphony to a LGBT organisation - as a public show of support against the act.
In November 2014, openly-gay San Francisco Symphony Music Director Maestro Michael Tilson Thomas married his partner of 38 years, Joshua Robison in a private ceremony in San Francisco.