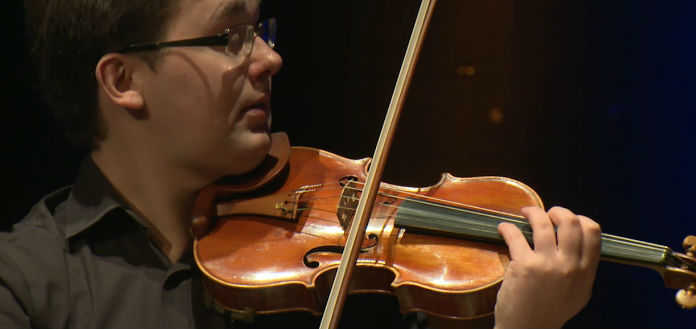 The Scottish Chamber Orchestra has today announced the appointment of 28 year old Dutch/American violinist Benjamin Marquise Gilmore as their new Concertmaster.
A graduate of the Yehudi Menuhin School and the Vienna Conservatoy, where he studied with Natalia Boyarskaya, Pavel Vernikov and Julian Rachlin, Benjamin was awarded 4th prize at the 2012 Joseph Joachim International Violin Competition, in Hannover.
https://www.youtube.com/watch?v=P6eLRtS0ilQ;showinfo=0;autohide=1
BENJAMIN MARQUISE GILMORE | BEETHOVEN VIOLIN CONCERTO | 2015 JOSEPH JOACHIM INTERNATIONAL VIOLIN COMPETITION HANNOVER
He will share the leadership role with current Concertmaster, Stephanie Gonley.
"Ben is a remarkable musician and an exceptional violinist. These qualities combined with his naturally inclusive leadership style, make him absolutely the right person to lead the SCO ..." Orchestra Chief Executive Gavin Reid has said.
'From the first time I played with the Scottish Chamber Orchestra, I felt an immediate rapport … both musically and personally ..." Benjamin has said.
'I very much admire the orchestra's approach to music-making, combining a strong sense of unity and cohesion with an openness to new ideas and the flexibility to go in different directions ...' he has said.