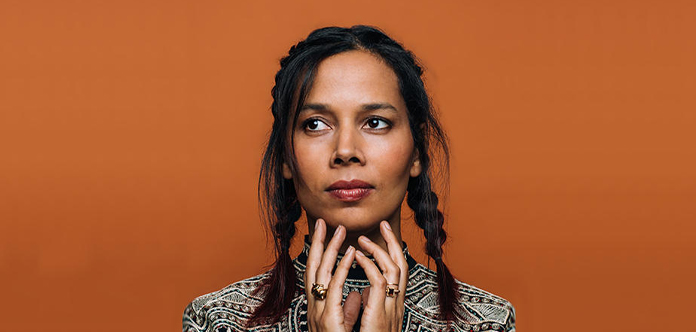 The Silkroad, in Boston, has today announced the appointment of singer-songwriter and multi-instrumentalist Rhiannon Giddens as its new next Artistic Director - effective from the 1st of September.
The MacArthur Genius Grant recipient and Grammy nominee will replace current Co-Artistic Directors Nicholas Cords, Jeffrey Beecher and Shane Shanahan - who collectively took over the leadership role from cellist and ensemble founder Yo-Yo Ma in 2017.
In her new role, Rhiannon will oversee and conceive artistic programs that support Silkroad's mission of engaging difference and inclusion and sparking radical cultural collaboration.
"On behalf of the Silkroad Board of Directors, we are thrilled to officially welcome Rhiannon Giddens to the Silkroad family ... as we look into the future, we feel certain to have found the ideal visionary to enhance Yo-Yo Ma's indelible legacy and lead us to new heights," Silkroad Board Director, Golnar Khosrowshahi has this week said.
"Rhiannon is an extraordinary human being and musician ... she lives Silkroad's values and is an advocate for the contemporary voices that can move us to work together for a better world ... I look forward to joining Rhiannon and our Silkroad colleagues as we continue this journey together," Yo-Yo Ma has today said.