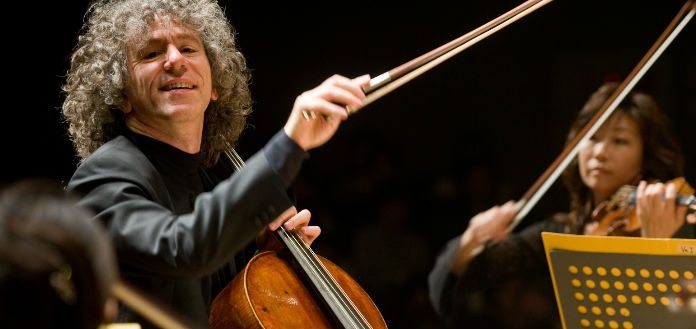 London's Royal Academy of Music has today announced the appointment of cellist Steven Isserlis to the position of 'Marquis de Corberon Visiting Professor of Cello'.
The distinguished cello virtuoso will present regular masterclasses and will work 'side-by-side' with the college's students and ensembles.
'Having been both formally and informally involved with the Royal Academy of Music for many years now, I am delighted that I shall be increasing my involvement through my appointment as Marquis de Corberon Visiting Professor .... ' the 57 year old has said.
"I believe that the Royal Academy is going from strength to strength — it's an inspiring and vital beacon of hope ...' he has said.
The Academy's current visiting string Professors also include Daniel Hope, Tasmin Little, Mario Brunello, Colin Carr, Steven Doane, Sung-Won Yang, Matthew McDonald and Joel Quarrington.
Swedish pianist Bengt Forsberg will also join the faculty, along side Isserlis in the role of 'Visiting Professor of Ensemble Piano'.