The Los Angeles Philharmonic Announces GEN X Festival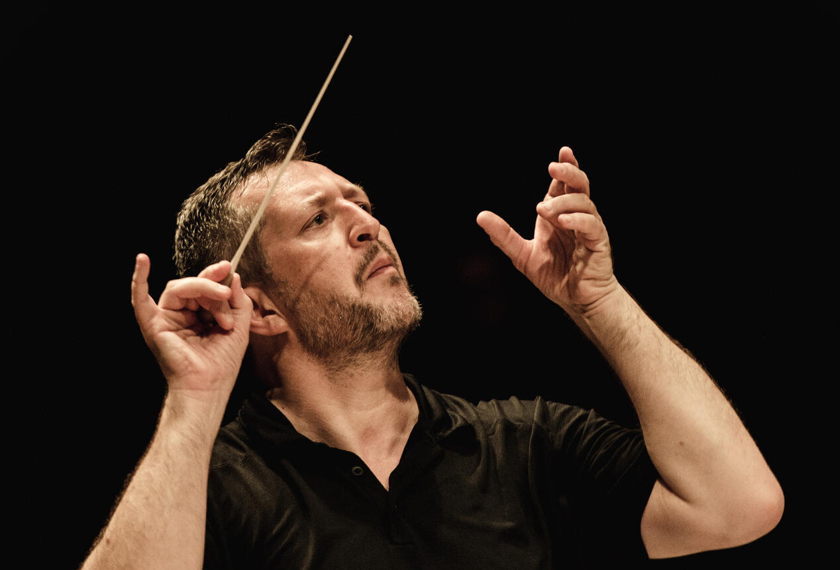 British conductor Thomas Adès (Image courtesy: LA Phil)
The Los Angeles Philharmonic's (LA Phil) Gen X festival, is a multi-genre exploration of Generation X. Born between 1965 and 1980, Gen Xers have continually made an impact on culture — which is a major part of the festival's inception. 
The event will include orchestral concerts organized by the event's artistic curator and conductor, Thomas Adès; guest artists such as violinist Pekka Kuusisto; special events by "Waiting to X-hale" podcasters Karen Tongson and Wynter Mitchell-Rohrbaugh; plus discussion panels and humanities presentations.
Musical works at the festival will involve U.S. premieres of Anna Meredith's Nautilus and Adès' Märchentänze, with Felipe Lara's Brutal Mirrors, and John Corigliano's Symphony No. 1, among others. Alongside dance numbers and film screenings, singer Liz Phair and guests will also perform Gen X hits.
"Putting together this mini-festi­val, I quickly came to feel that if there was one big thing that united creative artists born between 1965 and 1980, it was that there is no one big thing," Adès said in the press release. "Certainty is out; being right or being wrong are equally unappealing. Maybe even that is saying too much? Who wants to be put in any kind of box, be it a 'gen­eration,' or a start and end date?" he reflected.
"As reductive as it may be to make generalizations based on the year someone is born, there is an undeniable affinity and even an atti­tude shared by people who, during their formative years, went through the same stuff," Julia Ward, LA Phil's director of humanities added. "The same sociolog­ical shifts, the same presidential administrations, the same cultural juggernauts, the same silly trends, the same unimaginable heartbreaks. 
"When I look across the festival's programming and the incredible col­lection of artists, thinkers and cultur­al partners who've come to the party, I see a complex portrait of Gen X expression emerge that is thoroughly postmodern. It mixes high and low, skips through history, and brings identity and irony to the fore in ways that continue to reverberate in our culture today," Ward concluded.
The Gen X festival will run from April 22 to May 14, 2022, with concerts being held at the Walt Disney Concert Hall and other events being hosted across L.A. — most of which are free with RSVP.
To attend the festival and for all the event listings, click here.