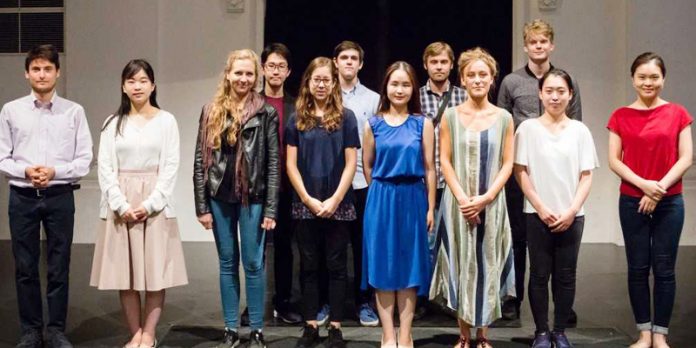 The 12 Semi-Finalists have today been announced at the 2019 Tibor Varga International Violin Competition – in Sion, Switzerland.
The 12 2019 Semi-Finalist are:
Adam Koch Christensen (19, Denmark)
Anna Agafia Egholm (22, Denmark)
Lorenz Karls (19, Sweden)
Honoka Kishimoto (25, Japan)
Oleksandr Korniev (24, Ukraine)
Roksana Kwaśnikowska (24, Poland)
Aoi Saito (21, Japan)
Mitsuhiro Shimada (19, Japan)
Paolo Tagliamento (22, Italy)
Ayaka Uchio (22, Japan)
Cécile Vonderwahl (20, Switzerland)
Jaewon Wee (19, South Korea)
Open to violinists of any nationality 26 years or under, the 1st prize winner will receive CHF 20,000.
The 2019 jury comprises: Georges Starobinski (Chairman), Pavel Vernikov, Qian Zhou, Krysztof Wegrzyn, David Takeno, Gilbert Varga, Juan Carlos Garvayo and Antonio Meneses.
Previous major prize winners include: VC Artists Ji Won Song and Paul Huang.
Comments
comments