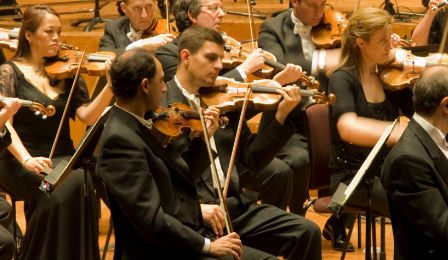 British Cabinet minister, George Osborne has today announced details of a new UK government tax relief plan designed to support the long-term fiscal viability of British orchestras.
The new initiative, set to come into effect in April 2016, will facilitate a reduction in corporation tax credits on orchestral rehearsal costs, player fees and venue hire and will provide additional incentives and benefits for orchestral touring projects.
'As part of the government's long term economic plan, we are backing our creative industries," Minister Osborne has said, " ... I want to make sure our great orchestras continue to thrive. Our new tax relief will encourage orchestras to perform across the whole of the UK – helping secure the future of live performances in the UK.'
The new model will follow similar taxation benefits already in place for the UK film, theatre, animation and video game industries.