UK's Bournemouth Symphony Launches New Professional Disabled Ensemble
The Bournemouth Symphony has become the first orchestra in the world to have a professional ensemble led by disabled musicians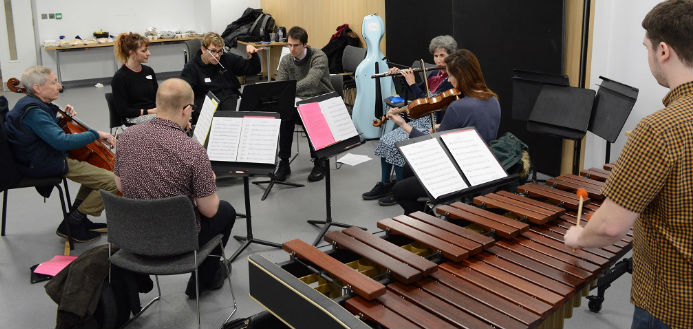 The Bournemouth Symphony, in the UK, has this week become the first symphony orchestra in the world to have a professional ensemble led by disabled musicians.
The new ensemble will be given performance, professional development and workshop opportunities within and alongside the orchestra - and paid at a professional rate.
The six professional-standard musicians selected for the new disabled-led ensemble are violinist Siobhan Clough, percussionist Phillip Howells, cellist Roger Preston, flutist Kate Risdon, clarinetist Matthew Scott and synthesizer LinnStrumentalist Charlotte White.
"The BSO is delighted to welcome these incredibly talented musicians to the ensemble …"  Orchestra CEO Dougie Scarfe has said.
"I am extremely proud that the BSO is the first orchestra in the world to have a professional disabled-led ensemble as a core part of its activities … I know that this new BSO ensemble will help promote diversity within the arts and society as a whole, making music more accessible to everyone," he has said.
The ensemble will work alongside disabled conductor James Rose - who will initially lead the ensemble in a series of public performances and workshops.