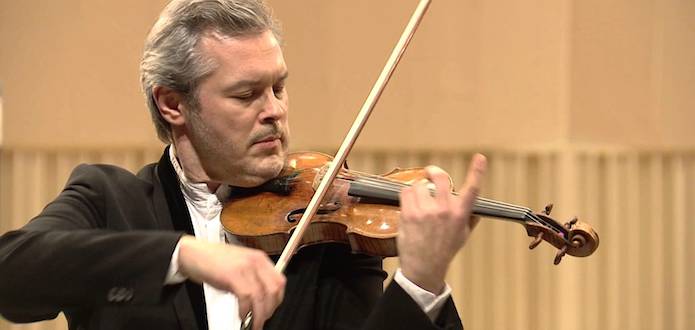 Today is Belgian-Russian virtuoso Vadim Repin's 45th birthday.
A protege of Professor Zakhar Bron, he is a former 1st prize winner at the Wienaiwski and Queen Elisabeth International Violin Competitions.
Vadim was once described by the late Yehudi Menuhin as "simply the best and most perfect violinist that I have ever had the chance to hear".
VADIM REPIN | PAGANINI | CARNIVAL OF VENICE THEME AND VARIATIONS
VADIM REPIN | SHOSTOKOVICH | VIOLIN CONCERTO NO.1 | PAAVO JARVI & ORCHESTRE DE PARIS 
https://www.youtube.com/watch?v=9vBu96yn-cA&showinfo=0&autohide=1
VADIM REPIN | DEBUSSY | SONATA FOR VIOLIN AND PIANO