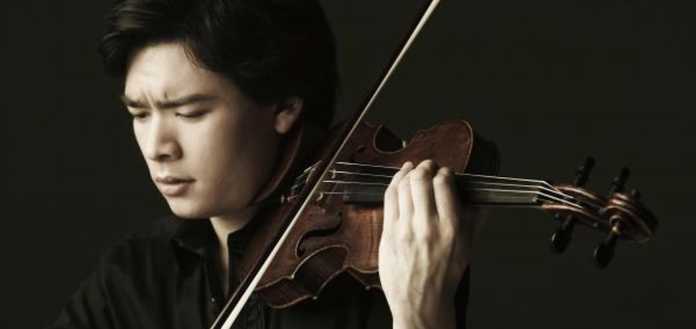 Today is VC 'Artist' American violinist Stefan Jackiw's 31st birthday!
Stefan has, in recent years, firmly established himself as one of the new generation top tier virtuosi.
A graduate of Harvard University and the New England Conservatory, Stefan is a recipient of a prestigious Avery Fisher Career Grant - and has made recent debuts with the New York Philharmonic, Cleveland Orchestra, San Francisco Symphony, Chicago Symphony Orchestra, Philadephia Orchestra and London Philharmonic.
https://www.youtube.com/watch?v=LO3zOZUqXCg&showinfo=0&autohide=1
STEFAN JACKIW | KORNGOLD | VIOLIN CONCERTO | CARLOS KALMAR & ORQUESTA SINFONICA DE RTVE | 2013
The Washington Post recently hailed his 'weeping tone and spot-on intonation made you wonder whether this was what it was like to hear an Itzhak Perlman or an Isaac Stern in their early years'.
Stefan is also an active recitalist and chamber musician - performing regularly with the Ensemble Ditto - a wildly popular Korea-based chamber music group.
https://www.youtube.com/watch?v=8EKJxrWZt2U&showinfo=0&autohide=1
STEFAN JACKIW | MENDELSSOHN | VIOLIN CONCERTO | 3RD MVT | JURAJ VALCUHA & PITTSBURGH SYMPHONY ORCHESTRA | 2014
STEFAN JACKIW | BRUCH | SCOTTISH FANTASY | RUMON GAMBA & ORQUESTA SINFONIA DE GALICIA | 2014
STEFAN JACKIW | MENDELSSOHN | VIOLIN CONCERTO | 1ST MVT | AUSTRALIAN CHAMBER ORCHESTRA | 2015
https://www.youtube.com/watch?v=ITNwbUfnKVM&showinfo=0&autohide=1
STEFAN JACKIW & JI | MOZART | VIOLIN SONATA NO. 22 IN A MAJOR, K. 305 | 2015