VC DESERT ISLAND DOWNLOADS
VC DESERT ISLAND DOWNLOADS | Conductor Leonard Slatkin – '5 Recordings I Can't Live Without'
The Violin Channel recently caught up with American conductor, Maestro Leonard Slatkin – for a fun game of VC Desert Island Downloads
The Violin Channel recently caught up with esteemed American conductor, Detroit Symphony Orchestra Music Director, Maestro Leonard Slatkin – for a fun game of VC Desert Island Downloads. 
We sat him down to pick his brain on which 5 CD recordings he would take with him to a deserted island – and how the tracks have helped shape him as a musician.
"Growing up in a multi-genre musical household, I had no boundaries as far as listening was concerned. My parents, who worked as musicians in the studios of Hollywood as well as one half of a string quartet, wanted me to experience all styles. The sole rule was that the music had to be good. But I got to determine that. Unless they came screaming into my room, all was fair game.
Selecting five from what is a very long list of favorite recordings is a daunting task. So, I decided to not only include recordings from my childhood, but also those that I continue to listen to on a regular basis. Here goes.
I heard this piece often, as it was not only recorded by my parents, but also performed regularly. The other four musicians would come to the house and rehearse endlessly, even playing it for the composer. To me, it marks a hallmark of collaboration and intimate music making, almost as if the whole is spontaneous. Just listen to how carefully each portamento is judged. Their recording is a must for today's generation of musicians if they desire to know about the true nature of the string art.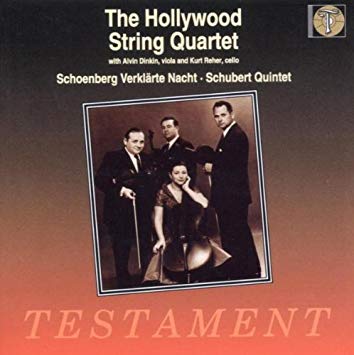 2. Bach 'The Goldberg Variations' - Performed by Glenn Gould
Just to be clear, we are speaking of the legendary 1955 recording. I was among the attendees at Gould's Los Angeles debut. This work, which literally changed the landscape of piano playing, was considered daunting for keyboard artists. Gould, not utilizing much pedal, brought a clarity and gracefulness that was totally opposite of other pianists of the day. As with the other recordings on this list, I had the opportunity to hear each of the musicians in person, so it made the listening experience much more complete.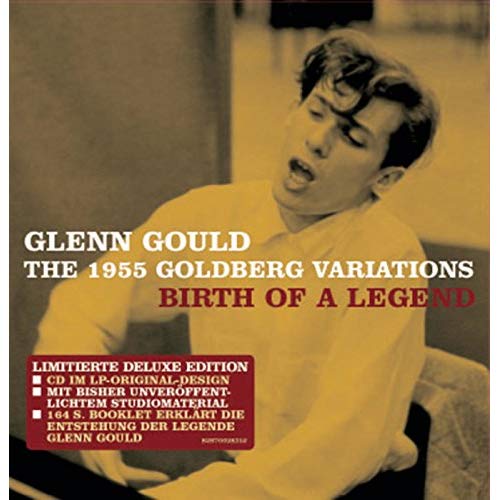 3. ''The Magic Bow' - Performed by Michael Rabin with the Hollywood Bowl Symphony Orchestra and Felix Slatkin
'The American Heifetz,' as he was called, was a supremely gifted artist. Perhaps he could not really live up to the moniker bestowed on him, causing a very early death.  This collection of short pieces was supposed to be recorded over three sessions. They started on a Friday night, and by the time the evening was over, the whole album was complete. The mastery of tone, style and musicianship is extraordinary. More than a recording, it represents a master class in every aspect of the violinist's art.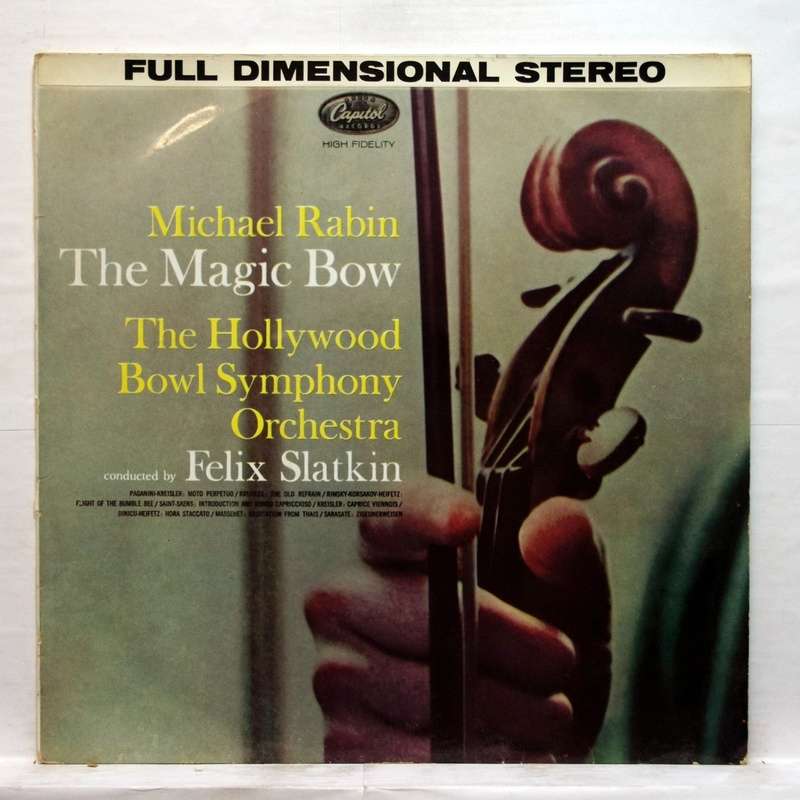 4. 'Only the Lonely' - Frank Sinatra with conductor Felix Slatkin 
When you see a Sinatra recording from his years at Capitol Records, it always says: 'Arranged and conducted by Nelson Riddle.' Arranged, certainly, but for three of the discs, my father was on the podium. With his voice mellow and even sultry, Uncle Frank, as my brother and I called him, reached a level of vocal artistry unmatched by any singer. And I mean in any genre. Every musician needs to listen to these recordings to get the true meaning of the word 'musician'. They are best listened to around two in the morning.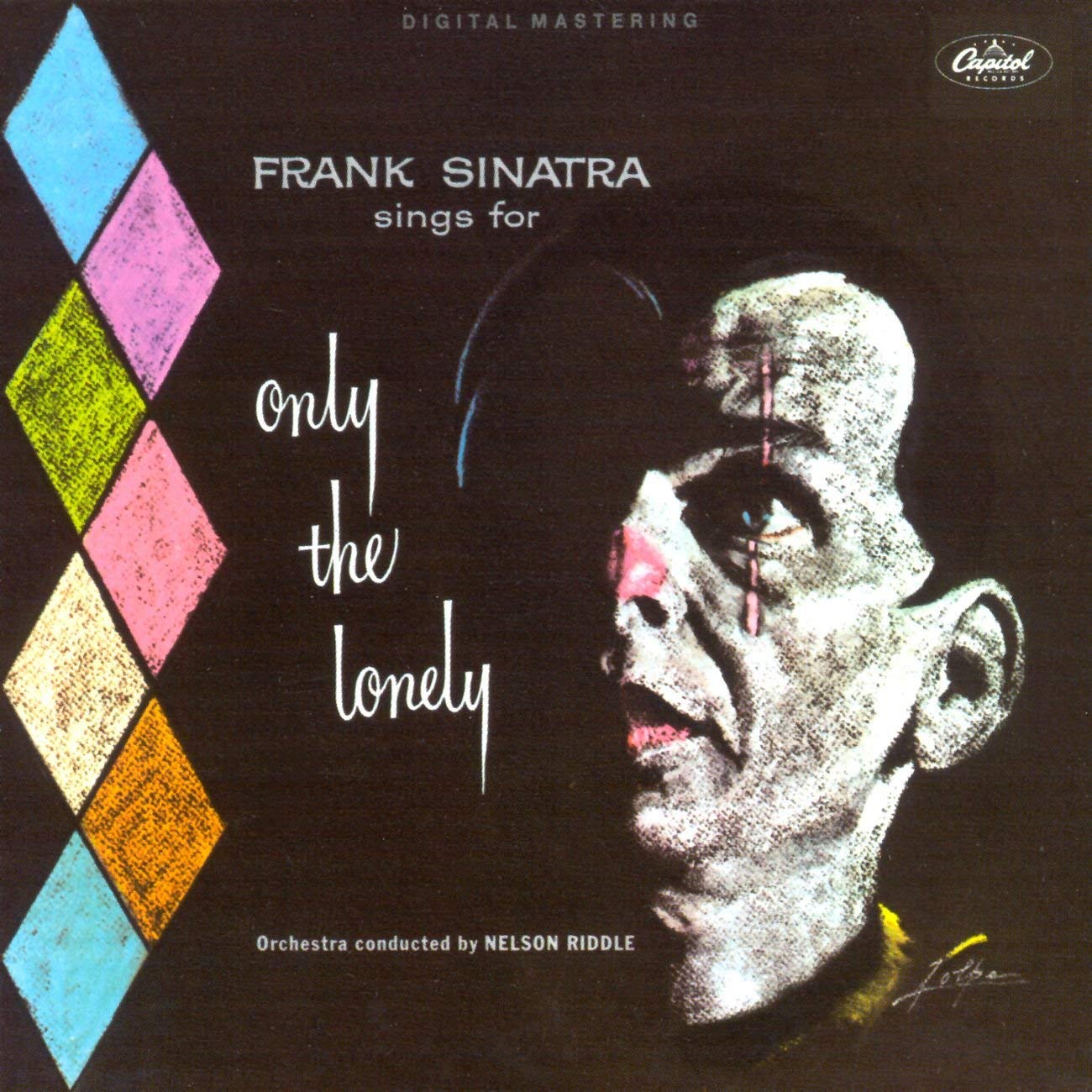 5. 'Exclusively for My Friends' - Oscar Peterson
After Art Tatum, there was no finer exponent of jazz piano than Peterson. I would go to clubs as often as possible to hear him. His discography is quite extensive, but this set of recordings is particularly special. They were taped between 1963 and 1968 in a home studio with only a handful of people present. It is like hearing great musicians having the time of their lives. The level of piano playing is beyond belief, whether in a wistful ballad or a virtuoso romp. I return to this set often, as a reminder of what can be accomplished by a true master.
-Leonard"