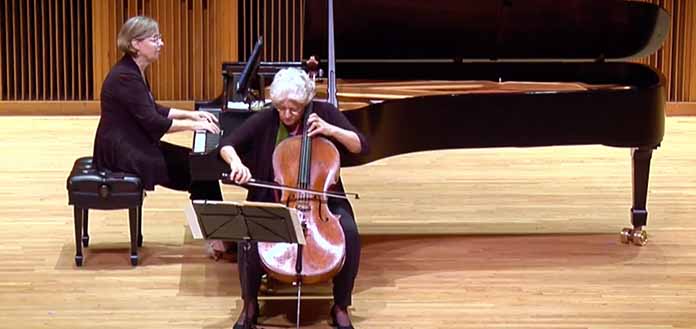 We're coming to you from Chesapeake, Maryland, United States for the 'Festival Opening Extravaganza' concert of the 2020 Chesapeake Chamber Music Festival 'Virtual Virtuosi' Festival - with cellist Marcy Rosen and pianist Diane Walsh.
The program, pre-recorded from March 6, 2020, features Beethoven's Cello Sonata in G Minor Op. 5 No. 2 - coupled with Chopin's Cello Sonata in G Minor Op. 65.
The Violin Channel is committed to reminding people that live art will still exist even in these uncertain times.
https://www.facebook.com/theviolinchannel/videos/637309653528179/