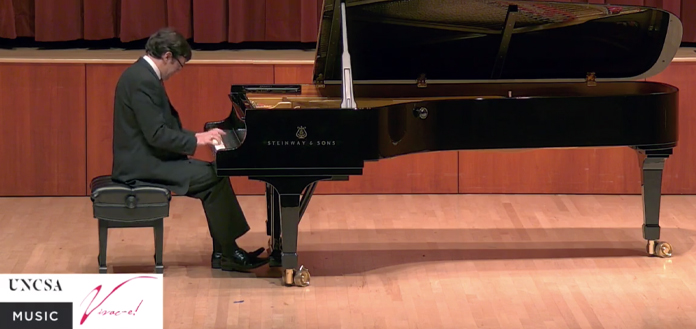 We're coming to you from the University of North Carolina School of the Arts - for a special recital with pianist Dmitri Vorobiev.
Presented by the Vivace Virtual Music Festival, the concert features Beethoven's 'Variations on the Original Theme' in F Major, Chopin's 'Nocturne' Op. 62 #1 in B Major, Chopin's 'Barcarolle' in F Sharp Major and Beethoven' Sonata in C Major op. 2 #3.
The festival continues through to August 22 with masterclasses, courses, concerts and other events.
The Violin Channel is committed to reminding people that live art will still exist even in these uncertain times.