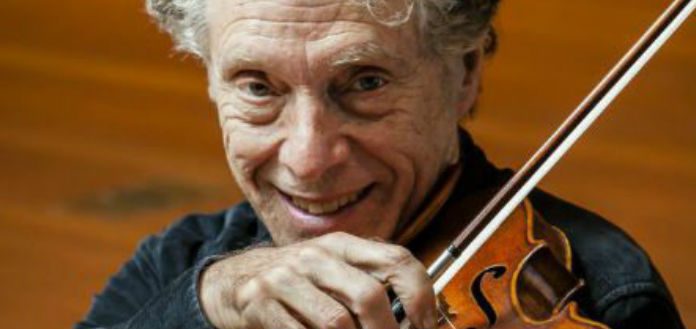 In a VC-exclusive guest blog, respected American violinist and pedagogue, Mr Charles Castleman shares his thoughts on what he feels are the hardest things to teach a violin student.
''There are many facets to a complete violin pedagogy, each of which presents its own challenge.
Some technical concerns, like bow distribution and facility in high positions, recur and have solutions which even can be worked out in advance; these successfully can be taught to the majority of students and are the least problematic issues.
Some others, like vibrato and spiccato, are more difficult because they require treatment specific to each player, but also do have generally applicable parameters.
Understanding the differences in compositional and national styles may be hard to achieve, especially for the very young and those with little background.
The student's life away from the violin is the most important resource for improvement in this area, but the violin teacher too can lend authority and experience to gaining that understanding.
The American student often has an affinity for Russian music, may be drawn to Eastern European or Gypsy music, and sometimes finds French music sympathetic, but he/she seldom is used to the rigor intrinsic to German music, and almost never has any idea what is appropriate to the Viennese style, especially as in Schubert.
For me, a coaching by Alexander Schneider, observation of the natural responses of a student born in Vienna, Huberman's recording of the Fantasy on Youtube, and immersion in the lieder repertoire, all contributed a bridge to that style,
The ideal interpretation juxtaposes revelations of the composer's and performer's personae.
Of these, trying to express his/her own character ultimately is the more likely to fail, and is the most difficult concept of all to teach.
An effective and communicative interpretation must begin with intuition rather than intellectual calculation.
It is hard to draw that out of a person not used to trusting his/her instincts, but it is ultimately the raison d'etre for becoming a musician.
After allowing the intuition to be presented, the player then must perform rational and emotional operations upon it, calculated on the basis of previous experience, education and knowledge as well as on the recommendations of current and past mentors.
Many students heretofore have experienced only problem solving in their lessons perhaps even in their lives. They may have responded dutifully to such suggestions without incorporating their own inner thoughts and emotions.
I have had some success in first helping students know themselves, then using that knowledge to have a musical identity.
1. Listen to artists with strong but opposite musical personalities like Ivry Gitlis and Arthur Grumiaux play the same work
2. Attach a specific personal adjective ("angry" "teasing" "loving") to each phrase studied
3. If there is a strong footprint in the student's attitude toward other pursuits, attempt to translate that emotional investment to the musical task at hand.
It always is satisfying to have a salutary effect on the next generation of musicians. However, It is an event of a lifetime for both teacher and student, when a young artist finds his/her voice !''
Charles Castleman"