17 year old VC Young Artist Moné Hattori, from Japan, is quickly building an international reputation as an exceptional young virtuoso of outstanding potential.
A student of Zakhar Bron at the Bron Academy, in Interlaken, Switzerland, Moné is a former 1st prize winner at the Lipinski & Wieniawski Competition for Young Violinists – and the Novosibirsk and Boris Goldstein International Violin Competitions.
Her recent debuts include solo performances with the New Japan Philharmonic, NHK Symphony, Tokyo Philharmonic and the Yomiuri Nippon Symphony Orchestra.
Mone's debut recording, featuring Waxman's 'Carmen Fantasy' and Shostakovich's Violin Concerto No. 1 with conductor Alan Buribayev and the Deutsches Sinfonie-Orchester Berlin, was released in 2016 on the Avex Classics label.
She currently performs on a 1743 Pietro Guarneri Violin – on generous loan from the Ueno Fine Chemicals Industry.
VC YOUNG ARTIST MONÉ HATTORI | SHOSTAKOVICH VIOLIN CONCERTO | CADENZA & 4TH MVT | NEIL THOMSON & YOMIURI NIPPON SYMPHONY | 17 YEARS OLD
VC YOUNG ARTIST MONÉ HATTORI & IRINA VINOGRADOVA | BEETHOVEN | SONATA NO.9 "KREUTZER" | 1ST MVT | 2016 INTERNATIONAL WIENIAWSKI VIOLIN COMPETITION | 17 YEARS OLD
VC YOUNG ARTIST MONÉ HATTORI | ERNST | VARIATION ON THE LAST ROSE OF SUMMER | 2016 INTERNATIONAL WIENIAWSKI VIOLIN COMPETITION | 17 YEARS OLD
VC YOUNG ARTIST MONÉ HATTORI & IRINA VINOGRADOVA | KREISLER | LA GITANA | 2016 INTERNATIONAL WIENIAWSKI VIOLIN COMPETITION | 17 YEARS OLD
VC YOUNG ARTIST MONÉ HATTORI & IRINA VINOGRADOVA | WIENIAWSKI | CAPRICCIO NO.7 "LA CADENZA" | 2016 INTERNATIONAL WIENIAWSKI VIOLIN COMPETITION | 17 YEARS OLD
VC YOUNG ARTIST MONÉ HATTORI & IRINA VINOGRADOVA | WIENIAWSKI | FAUST FANTASY | 2016 INTERNATIONAL WIENIAWSKI VIOLIN COMPETITION | 17 YEARS OLD
VC YOUNG ARTIST MONÉ HATTORI & IRINA VINOGRADOVA | WIENIAWSKI | LEGENDE | 2016 INTERNATIONAL WIENIAWSKI VIOLIN COMPETITION | 17 YEARS OLD
VC YOUNG ARTIST MONÉ HATTORI & IRINA VINOGRADOVA | SZYMANOWSKI | MYTHS | THE FOUNTAIN OF ARETHUSA | 2016 INTERNATIONAL WIENIAWSKI VIOLIN COMPETITION | 17 YEARS OLD
VC YOUNG ARTIST MONÉ HATTORI & IRINA VINOGRADOVA | GRIEG | VIOLIN SONATA NO. 3 IN C MINOR | 2016 INTERNATIONAL WIENIAWSKI VIOLIN COMPETITION | 17 YEARS OLD
VC YOUNG ARTIST MONÉ HATTORI | YSAŸE | SOLO VIOLIN SONATA NO. 2 "OBSESSION" | 4TH MVT | 17 YEARS OLD
Name: Moné Hattori
Violin: 1743 Pietro Guarneri Violin
Bow: Sartory
Teacher: Zakhar Bron
School: Tokyo College of Music High School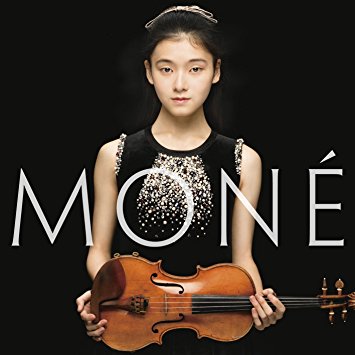 Comments
comments