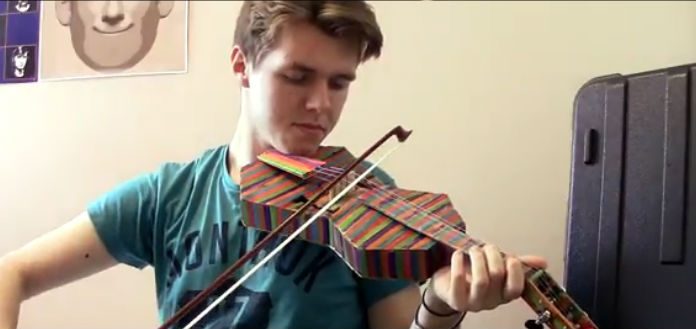 YouTube phenon Geno Samuel presents his latest creation ... a violin made entirely from popsicle sticks ....
"It took me a few months to make a violin out of popsicle sticks …" Geno, a progressive-rock musician and self described 'confused independent artist from Dublin' has said.
"The end result? … fair … the tuning pegs don't seem to hold their tuning for very long … but aside from that, if an actual violin player took a shot at it, it would probably sound decent ... " the non-violinist has said.
In previous YouTube vlogs, Geno's performed on his own hand-made popsicle stick erhu and ukulele.