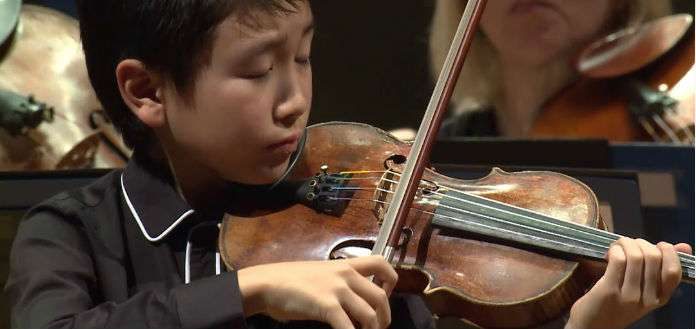 11-year-old violinist, VC Rising Star Christian Li has this week been announced as the recipient of the 2019 Nora Goodridge Scholarship - to be used to attend this year's Keshet Eilon International String Mastercourse, in Israel.
Awarded by the Australian Music & Opera Singers Trust, the 2018 Junior Menuhin Competition 1st prize winner will spend three weeks in Israel, in July and August of this year, working with international teachers and performing in workshops and concerts.
VC RISING STAR CHRISTIAN LI & NICOLA EIMER | WIENIAWSKI | POLONAISE IN D | 2018 JUNIOR MENUHIN COMPETITION | 1ST PRIZE | 10-YEARS-OLD
"I feel deeply honoured and privileged to be awarded the scholarship ... I know I will meet some famous teachers and a lot of talented young musicians there ... I will have the chance to watch great performances and I believe I will enjoy it ..." Christian has said.
"I like travelling and exploring different cultures ... this is my first time to Israel ... I want to know everything about this country: music, people and religion," he has told Australia's Limelight Magazine.