Prizes Awarded at Salzburg's Mozart International Violin Competition
18-year-old Clarissa Bevilacqua from Italy has been awarded 1st prize at the 2020 Mozart International Violin Competition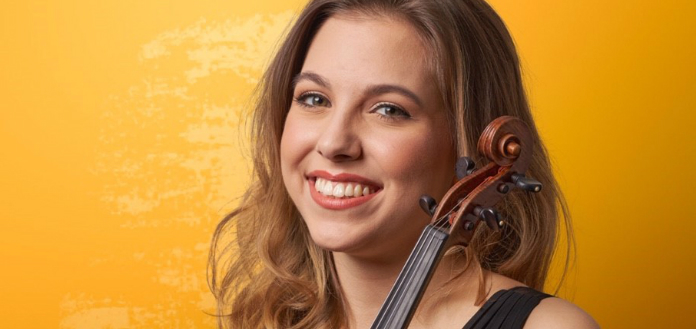 18-year-old Clarissa Bevilacqua from Italy has been awarded 1st prize at the 2020 Mozart International Violin Competition - in Salzburg, Austria.
A graduate of the Conservatorio Nicolini and current student of 2020 jury member Pierre Amoyal at the Mozarteum University Salzburg, Clarissa will receive €10,000.
2nd and 3rd prizes were awarded to 27-year-old Yun Tang from China - and 18-year-old Lorenz Karls from Austria.
Clarissa was always awarded this year's audience prize - and the special prize presented for the best interpretation of a work by Mozart.
The 2020 jury comprised: Benjamin Schmid, Pierre Amoyal, Lars Anders Tomter, Jan Vogler, Andre Mijlin, Hanna Weinmeister and Gerhard Schulz.