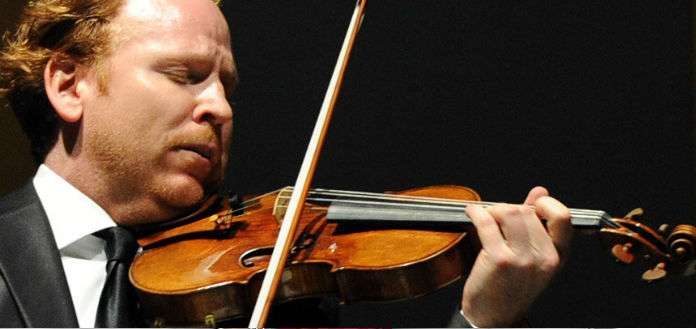 It has been announced today that violinist Daniel Hope will step down as Associate Artistic Director of the Savannah Music Festival, in Savannah, United States - at the end of the upcoming summer season.
Violist and conductor Philip Dukes will take up the leadership position - effective from the commence of the 2020 festival.
"Giving up making music every year for Savannah audiences is not something I do lightly … it has been one of the greatest privileges of my life to be a part of … working with the entire team for almost 16 years has inspired me to new heights," Daniel has today said.
"We intend to make the 30th anniversary season the best it has ever been … and with the appointment of my great friend and longtime collaborator Philip Dukes as Artistic Advisor for 2020, SMF audiences can rest assured that chamber music programming will continue in the same collaborative spirit which we have enjoyed so successfully,' the 45-year-old violinist has said.
Daniel currently serves as Music Director of the Zurich Chamber Orchestra and San Francisco's New Century Chamber Orchestra - and as Artistic Director of the Frauenkirche Cathedral, in Dresden.