Violinist Federico Agostini Explains Why Slow Practice is So Important
In a VC-exclusive guest blog, Italian violinist Federico Agostini shares his thoughts on the paramount importance of slow practice
The saying goes: "The faster you go, the faster you forget, and the slower you go, the slower you forget." Our impatience expects quick results with an expedited process, but our muscles need the time and patience to have everything in place. How slow should we be practicing? Why is slow practicing so important? The Violin Channel recently caught up with Eastman School of Music faculty member, Violin Professor Federico Agostini to talk about this.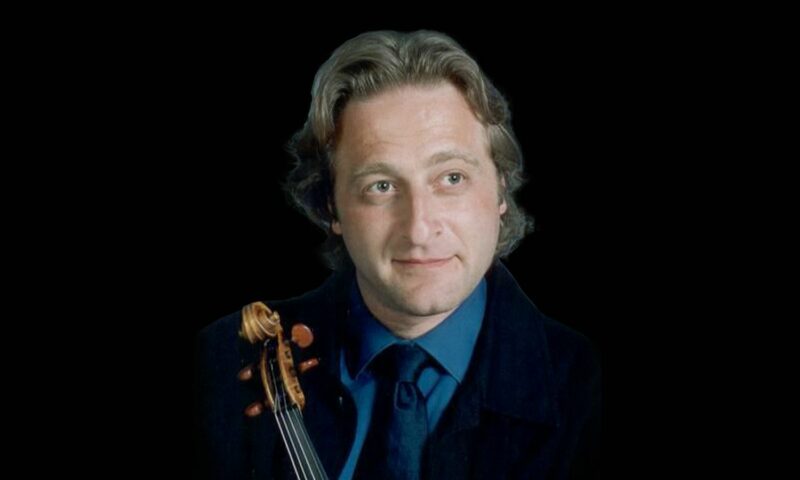 Violinist Federico Agostini Stresses the Importance of Slow Practice
Slow practicing is the activity of deliberately practicing musical material at a tempo that is sensibly below the normal tempo of execution with the purpose of solving technical problems and progressively assimilate the content of a musical work.
As contradictory that it may sound, through slow practicing I feel that I am able to learn a piece of music somehow at a quicker pace.
In my view, a great way to save time, slow practicing helps me discipline and give structure to my work. At the same time, it helps me to get more in control of the physical and mental activity connected with playing the violin, and it is crucial in the prevention of developing bad habits.
When learning, or re-learning a piece of music, the mind needs some time to take in a great deal of information, process it, and transmit the right commands to the hands and fingers.
In addition to that, the ear must gradually develop the threefold ability of hearing the notes before, during and after having played them. If that process is intelligently carried out (great mental concentration and patience are of paramount importance), then the gradual increase in tempo will occur quite instinctively.
In many years of teaching, I often noticed that the less experienced players tend to play fast what comes easy, slowing down the tempo as soon as the first technical difficulty arise.
That should be in principle avoided, as it alters the natural flow and logic of the music. One has ought to practice every phrase and passage consistently, concurrently, considerably slower, at a tempo that sets the mind off with the necessary capability of anticipation.
It is essential that the player can perform in tune and as accurately as possible when confronted with any given technical problem.
I reiterate that this is very important in order to retain the correct relation of all of the musical and technical components of the piece of music.
But how slow is slow? Of course, this is a matter to be determined by the individual's level of ability and progress.
In some cases, practicing too slow can be as useless as it is practicing too fast. Though, I believe that particularly challenging passages, due to their contextual difficulties, need to be practiced apart, at an extremely slow tempo, in order to solve all the problems involved.
For somewhat simpler passages, it may be enough to play them only slightly under tempo, not too slow.
Saying that slow practicing helps improve one's coordination and intonation is an understatement. As importantly, it also provides the benefit of enhancing our awareness and control over sound production.
Normally, after having worked on a piece of music and then abandoned it for some time, a natural unlearning process gradually sets in.
Through slow practicing, all the information collected during the original learning process will have been retained and stored in a deeper layer, both in our mind and in our muscle memory, thus slowing down the process of retrogression.
Eventually, this way of practicing will allow us to bring the work back into shape in a relatively short time.
I also believe in working difficult passages slow and fast, by means of rhythmical variants.
Through rhythms, one can target which single note, or more notes in a group, is going to be played slow.
For example, in a simple two note dotted rhythm pattern, it occurs naturally that one of the two notes will be played slow and the other one fast, alternately. This concept of slow/fast grouping may be applied successfully to most passages.
Finally, I am a strong advocate of slow practicing of pure technical material as well (i.e. scales). Scales, if practiced slowly, allow us to concurrently focus on all of the physical aspects of instrumental playing: from proper posture to intonation, from sound production to bow division, strokes, vibrato and so forth.
And with regard to finger dexterity kind of exercises, such as Ševčík Op. 1, or Schradieck, the practicing tempo will be determined by the ease of playing which means choosing a speed that will be as fast as it allows for a smooth, in tune and effortless execution of the various units.
The use of a metronome can be extremely helpful to gauge the progress of speeding up the tempo and even out any possible irregularity of articulation.
It is my conviction that solving technical problems through good slow practicing habits is an essential requirement for paving the road to great performing achievements
- Federico
Do you have an idea for a blog or news tip? Simply email: [email protected]
A graduate of the Accademia Chigiana, in Siena, where he studied with Salvatore Accardo and Franco Gulli, Federico Agostini is a founding and longterm member of the internationally acclaimed D'Amici String Quartet. He's served a teaching Professorship on faculty at Rochester University's Eastman School of Music since 2012.