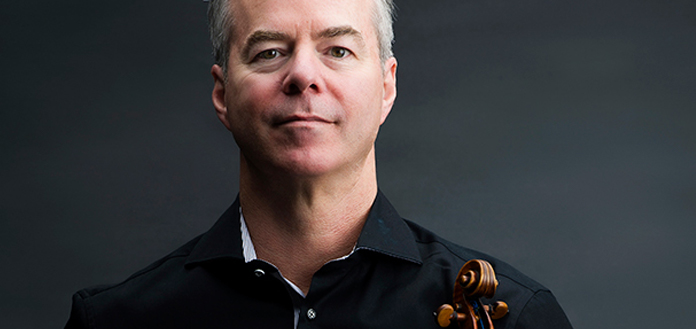 The Milwaukee Symphony, in Milwaukee, Wisconsin, United States, has today announced that violinist Frank Almond has stepped down as Concertmaster of the ensemble.
The 55-year-old, who will remain with the orchestra as an artistic advisor role, has led the orchestra for the past 25 years.
"While my passion for performing has never waned, now is the right time for me and my family to begin a new chapter ..." Frank has today said.
"I will work directly with Maestro Ken-David Masur and others in whatever capacity I can to contribute to the orchestra's tremendous upward trajectory," the widower with 2 children has said.
Frank has indicated he will now focus him attention on his chamber music series and on his teaching work with the Milwaukee Youth Symphony.
"I'm honored to have the opportunity to partner with Frank during his last season performing with the orchestra and am grateful he will remain part of the MSO family into the future," Milwaukee Symphony Music Director Ken-David Masur has today said.