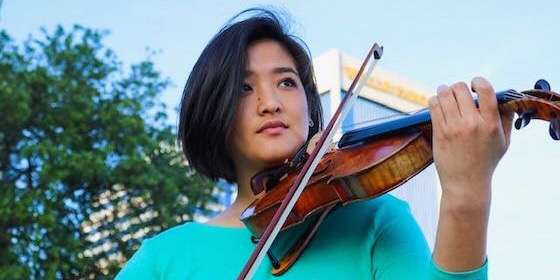 The Los Angeles Philharmonic has this week announced Honduras-Korean violinist Gabriela Peña-Kim as the recipient of the 2018-2019 Resident Fellowship – created to invest in the highest-level emerging professional musicians and increase diversity within American orchestras.
The newly-created development training program, for outstanding musicians of historically underrepresented populations, allows fellows each year the opportunity to perform with the ensemble – and benefit from immersive orchestral mentorship, audition assistance and community engagement opportunities.
"We are honored to be able to offer musicians just starting out in their careers the types of opportunities and experiences that will be vital to shaping their futures," LA Phil Music & Artistic Director Gustavo Dudamel has said.
A graduate of Indiana University's Jacobs School of Music, Gabriela has performed for the past 2 years as a member of the Jacksonville Symphony.