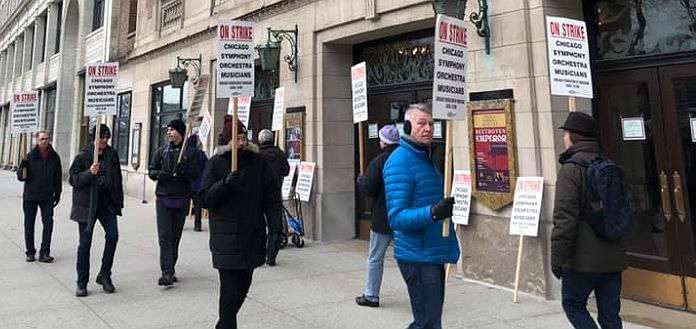 It has been announced this week that the musicians of the Chicago Symphony Orchestra have rejected management's recent "last, best and final offer" to settle their ongoing work strike.
This decision follows almost 11 months of negotiations in search of a new workplace labor agreement - including pension contributions, health care packaging and salary increases.
On March 11th of this year the musicians of the ensemble voted to walk out of negotiations with the ensemble's Board of Trustees – indicating they will not return to work until a new contract agreement has been successfully reached.
"We're not looking to cancel the rest of the season .... we're looking to come to a resolution as soon as possible, to get the season up and running again ..." Chicago Symphony Orchestra Association President Jeff Alexander said.
"This offer was called the last one because it signals to the other side that we've gone pretty much as far as you could go," he has said.
"We've been buoyed by the generous support of our peer orchestras, who have responded to a call for action from the International Conference of Symphony and Opera Musicians and to date we've received pledges and actual contributions totaling $65,000, and we'll be getting more ..." CSO bassist and Chair of the Musicians' Negotiating Committee, Stephen Lester has said.
"But this is a hardship .... our musicians are frightened ... they're upset," he has said.