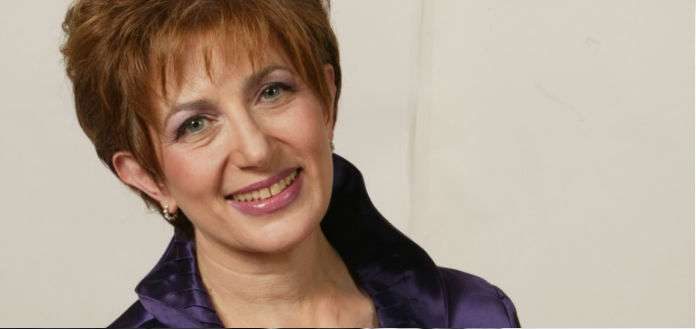 The Violin Channel member Vincenzo Sandi, from Milan was keen to know: 'Are there any tricks or techniques to make practicing scales more enjoyable?'
We threw Vincenzo's question over to acclaimed Curtis Institute of Music pedagogue, Ms Ida Kavafian:
"Hi Vincenzo. Great question.
Perspective is everything.  I think practicing scales would actually be super fun if I had time to do it.  Yes, it is my choice and my privilege to teach as much as I do, but practicing is much more fun than it used to be, since there is precious little time to do it!
It's not difficult to be creative with scale modifications to make them interesting.  Your imagination is your only limit. 
Playing as fast as you can, up and down the scale is not the goal. 
Use scales to develop bow technique. 
Need work on bow changes at the frog?  Use just 2 inches of bow and only your fingers at the frog in order to promote flexibility, repeating each note a set number of times. 
Even numbers are too easy - do quintuplets, septuplets, whatever makes it fun.
Start up bow.  Do it at the tip.  Add some slurs in between note changes.  Try to confuse yourself! 
Practice articulation by grabbing the beginnings of each note and releasing. 
Need work on your left hand?  Drill the release of the left hand as well.  Put the fingers down strongly but react to touching the string as if it has an electric current running through it.  
Practicing shifting by shifting quickly.  You can wait ten minutes on the note before the shift, but execute the shift itself quickly!  
That's how you can translate slow practice into fast playing. 
Make up an exercise to release your neck so you're not squeezing.  Every few notes, change your shoulder and neck position.  Make it a habit!  Hold your violin in different positions (stole this from my lessons with Nathan Milstein…), above your head, on your chest, to the left, to the right, etc. 
Lastly, look at some of the Dounis shifting and double stop exercises.  They are a challenging and fun departure from straight scales.  They get you to scales eventually but by first breaking them down into sections.  
Your imagination is your only limit, Vincenzo.
-Ida'
A graduate of the Juilliard School, where she studied with Oscar Shumsky and Mischa Mischakoff, Ms Kavafian currently holds distinguished teaching positions on faculty at the Curtis Institute of Music, The Juilliard School and Bard College Conservatory | Her famed students include VC Artists Josef Špaček, Bella Hristova, Benjamin Beilman, Tessa Lark, Nikki Chooi, Timothy Chooi and Yu-Chien Benny Tseng
Do you have a burning question for one of the Pros? Simply email: [email protected]