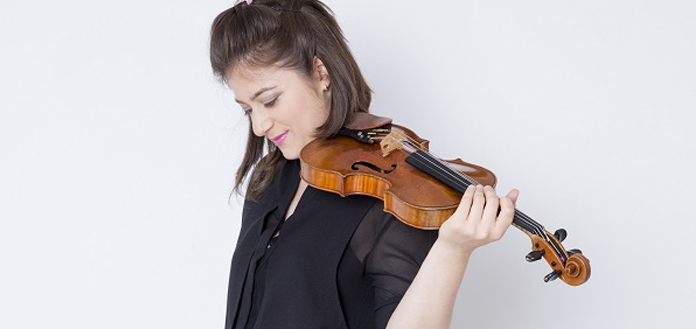 Today is VC Young Artist Veriko Tchumburidze's 24th birthday.
A student of Professor Ana Chumachenko at the Munich Hochschule für Musik und Theater, Veriko is a former first prize winner at the International Tchaikovsky Competition for Young Musicians and the Wieniawski International Violin Competition.
She currently plays on a 1756 Giambattista Guadagnini violin, on generous loan from the Deutsche Stiftung Musikleben.
VERIKO TCHUMBURIDZE | SHOSTAKOVICH | VIOLIN CONCERTO NO. 1 | LUKASZ BOROWICZ & POZNAN PHILHARMONIC ORCHESTRA | 2016 HENRYK WIENIAWSKI INTERNATIONAL VIOLIN COMPETITION | 1ST PRIZE