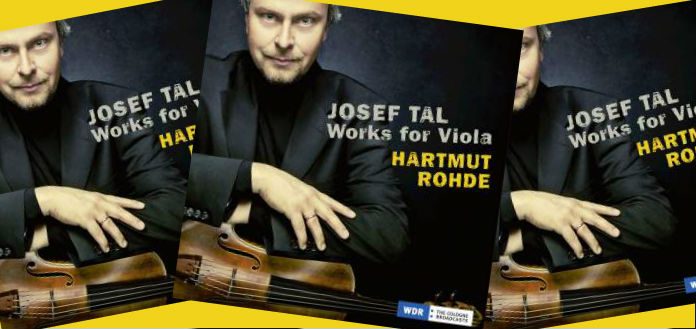 Avi Music has announced the release of German violist Hartmut Rohde's new album: Tal: Works for Viola.
Recorded with pianist Christian Seibert, the disc features the complete works for viola and piano of Israeli composer Josef Tal (1910 - 2008) - a student of the prolific German composer and violist, Paul Hindemith.
"I was generally interested in the music inspired by Hindemith or surrounding his time ... music reflecting the period of leaving the romantic period searching for new paths ..." Hartmut has told The Violin Channel.
"We'll never know how Tal would have continued as a composer in Germany or Europe without the historical fate of needing to leave Berlin ..." he has said.