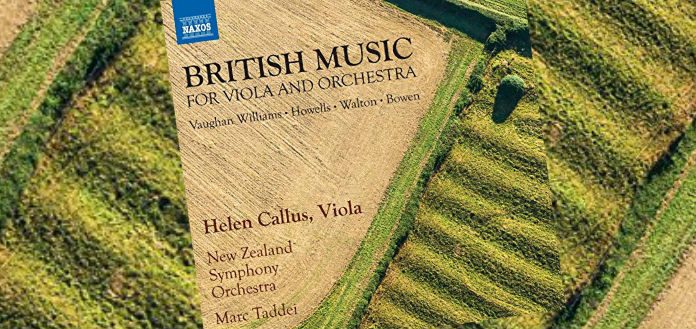 Naxos Records has this week announced the release of British violist Helen Callus' new album: British Music for Viola and Orchestra.
Recorded with conductor Marc Taddei and the New Zealand Symphony Orchestra, the disc features the viola concertos of British composers Vaughan Williams, Howells, Walton, and Bowen.
"British music has always had a very special place in my heart ... it seems to speak directly to my childhood experiences growing up in England and being British ..." Helen has told The Violin Channel.
"I was very aware of the great things that Lionel Tertis did for us as violists ... we are very lucky that so many great composers wrote for him and we inherit that legacy ..." she said.
"I think that listeners will hear something different in this recording ... underneath that classic British reserve there is a wellspring of sentimentality and sincerity that touches the heart."
Track previews available now on Amazon and iTunes: