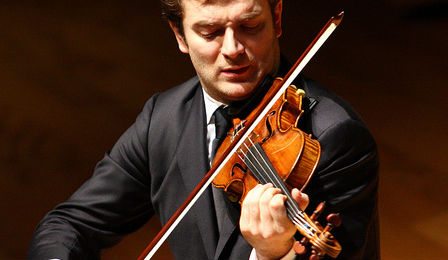 The Royal Northern College of Music, in Manchester, has today announced a number of new key teaching faculty appointments - including violinists Renaud Capucon and Alexander Sitkovetsky and violists Vicci Wardman and Henk Guittart.
From September of this year, French violin virtuoso Renaud Capucon will assume a 1 year appointment, alongside Israeli violinist Yair Kless as the 'International Chair in Violin'.
Violist and conductor Henk Guittart has been appointed the role of 'International Tutor in Strings Performance and Pedagogy' - with Alexander Sitkovetsky and Vicci Wardman will join the faculty as string tutors.
'It's fantastic for the RNCM, and the School of Strings, that we are able to welcome Renaud as a new International Chair," RNCM's Head of Strings Chris Hoyle has said, "... he is one of the world's most inspiring violinists, and I believe that our aspiring students will learn a tremendous amount from him.'